Blue
ENO at the Coliseum, Sunday 23rd April
Review by Katie Rose with Esther Austin, Editor of Turning Point Magazine, whose review can be found here.
"Blue is my letter to the worl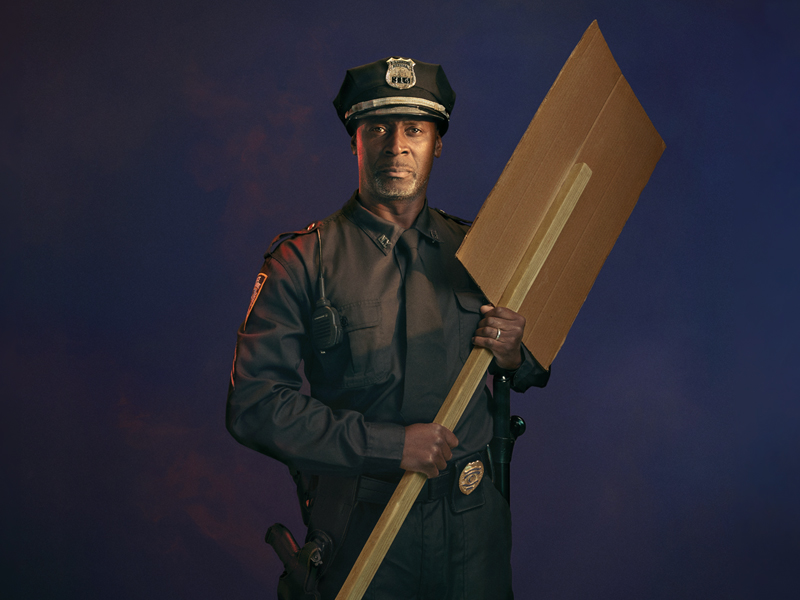 d, that never spoke to me. As a black man I want the world to know through this  letter, through my text, through my libretto in Blue that I have something to say and I'm hoping that everyone will pay attention." - Tazewell Thompson, Librettist, speaking on a video by Dutch National Opera
"My hope is that the opera is impactful to the point that a person in the audience never forgets what they saw." - Jeanine Tesori, Composer - interviewed in the ENO Programme
"How many more sons do we have to give?" - is the grief-stricken question left resounding through a tear-filled auditorium at the conclusion of Blue.  It hangs in the air from the start, inexorably tracking young black boy-man (Zwakele Tshabalala) and encircling his parents, an enterprising cafe-owner (Nadine Benjamin) and a black policeman, (Kenneth Kellogg) from his birth to his death at the hands of white police whilst protesting peacefully.  Three female friends act as Greek Chorus, delivering the damning pronouncement "thou shalt bring forth no black boys into this world," at what should be a mother's happy moment sharing news of her pregnancy.  Even when they respond to her pleas to bless her child, their wish for him to fly on "waxless wings" ominously references Icarus's fateful fall from the sky.
First performed at the Glimmerglass Festival, New York in 2019, Tinuke Craig's UK premiere sets the family home in a box within a circle, seemingly trapped within cycles of systemic oppression as images of the political and physical landscape of Harlem flicker around them.  Tesori's jazz, blues, musical and spirituals infused themes and Thompson's pain-soaked poetry ricochet and ripple out across the Coliseum in concentric circles.  Receiving the news mid-baseball match, the Father's male friends envy his success producing a male heir, welcoming him to The Daddy Club as "the new warden of baby jail."  His son later accuses him of being a prison warden at home and offers his wrists to be handcuffed as they grapple with the burden of intergenerational trauma.  The crooked arm of the awkward father holding his newborn becomes the desperate arms of a father trying to hold onto his teen son with what are shown to be tragically contradictory rules - "don't wear a hoodie, make eye contact, don't make eye contact" - as he finally surrenders him to the crooked arm of Jesus.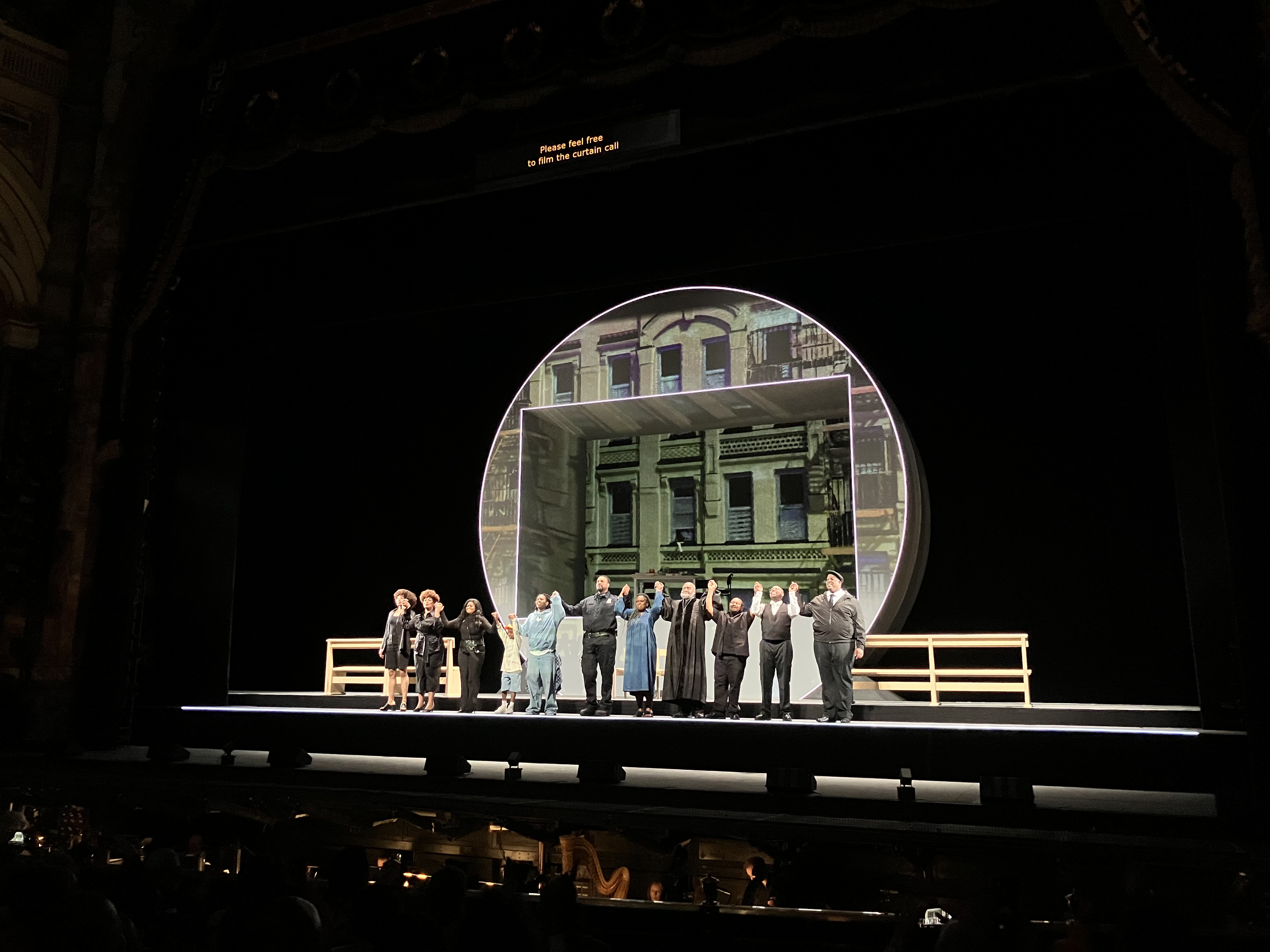 The worlds of women and men are shown to exist in distinct yet connected circles - as her grieving female friends sing heartrending eulogies for sons "hacked down", Benjamin's compelling Mother is shown lost in endless circles of grief, the set revolving around her.  Her distraught husband wrestles with his desire to avenge his son's death in the Reverend's office, the sloped floor pointing up his disorientation and the power imbalance between the two men.  The whole community come together for the funeral and whilst united by faith, their questions of a God who gave his only son and takes theirs are left unanswered.
Staggering out into the auditorium, the impact of the opera can be felt on many levels, including the diversity of the audience.  Traditionally, British Opera has been populated and policed by the white upper classes with highly formalised, exclusive social protocols.  In his foreword to Songs for the Red Army and Navy in 1941, Paul Robeson, who refused Opera roles, said the arts "have been cut off from the general life of the nation. They have become the source of enjoyment for a comparative few - a so-called elite - who feel that culture should be somewhat unapproachable except to their own understanding - and at times completely non-understanding - selves." Choosing to sing songs of oppressed peoples in their own languages, in 1960 Robeson was the first singer to perform at Sidney Opera House - not for a rarefied audience but for construction workers building the foundations surrounded by scaffolding.
There has always been a dynamic, diverse, fluid vein of artistry challenging and widening the confines of the establishment.  In South London, innovative companies such as Pegasus Opera and the Black British Classical Foundation have pioneered access and opportunities for culturally diverse artists and audiences.  As the Black Rights Matter movement shines a scorching spotlight on institutionalised racism, cultural institutions are increasingly required by social justice and funding bids to become accountable and relevant to today's artists and audiences.  ENO describe their own reckoning process and the changes they are implementing "to counteract the predominately white, male voices who currently act as gatekeepers."  The searing voices of Blue's groundbreaking cast resonate with the voices of centuries of tenacious, talented, pioneering black artists and activists who have fought to take their place at the table - and all those who go unseen, unsung and unheard.  
As a white person, like the composer, I'm "visiting in this landscape."  Amongst my white family are long-serving police officers and many of my closest friends are black, so I visit both worlds, watching, listening and learning as they collide.  Kellogg's convincing portrayal of the complex conflicts of the Father rings true from the opening moments where he slowly dons his "blues," literally taking on the powers and responsibilities which come with a police uniform.  As he goes "out to war" to face the worst of human behaviour, his wife's fear that one day he might not come back is sharply recognisable, as is his grapple with the horrific betrayal of his faith in policing and justice.
Blue testifies to the unbearable burden for black communities living with continued abuse, injustice, surveillance, violence and the paralysing fear that one day their child might not come home.  I attend with Esther Austin, Editor of Turning Point Magazine, who describes "the amplified and unified grief because when you hear about somebody else's son, their son is your son because you are have been forced together in this collective grief, time after time after time."  Change, she says, becomes possible by "allowing ourselves to unpack the pain so that you get to a point where you recognise the experience, but the pain is no longer the driver.  You transfer the pain into something more powerful - maybe you set up your own campaign or something that can help."   Whilst acknowledging that faith can help bring solace, she insists that "the fight has to continue in the physical and the whole system has to be dismantled."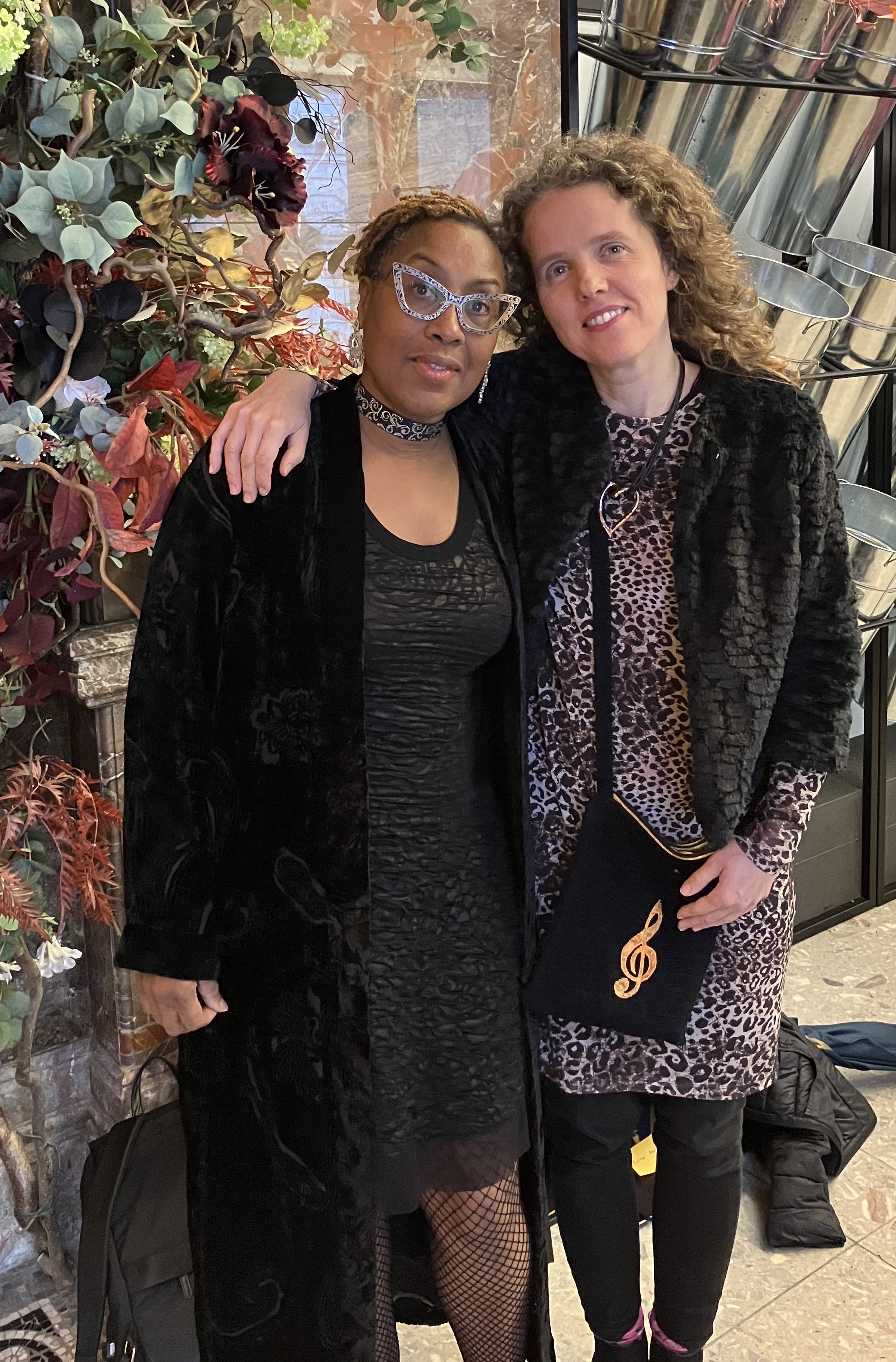 Ultimately, Esther says, Blue shows us that "we are all human beings, we all bleed the same way."  The Reverend reminds the grieving father that the white policeman who shot his son is his brother, made as he is by the way the world is.  The opera is an indictment of the way the world is and an appeal to that most transformative and connective of forces in humanity - empathy.  In the foyer, a black woman tells me she was glad the lights were down so no one could see her crying - me too, I say.  Within the monumental grief at the heart of Blue, we hear the Son, as he flies out of the box, out of the circle on the fragile wings of hopeful activism, calling us to make a better world.
More info: https://www.eno.org/whats-on/blue/
Read Esther's Review here: https://www.estheraustinglobal.biz/post/review-of-blue-a-generational-rift-leads-to-father-son-at-odds-with-the-fate-of-the-family-at-risk